What are the best restaurants in Barcelona? you might ask. As a restaurant city, the Catalan capital is a jewel. Spanish cuisine has been among the most innovative in the world for a couple of decades, largely thanks to the restaurateurs of the Basque country and the legacy of elBulli in Roses. That very legacy is very important for Barcelona as a food destination, not least because of Albert Adrià's elBarri project. elBarri is the umbrella, and beneath it lies six restaurants – Tickets, Bodega 1900, Pakta, Hoja Santa, Niño Viejo and, the newest addition, Enigma. All of these are a stone's throw away from each other, in Barcelona's El Parallel neighbourhood.
If you don't know the history of the legendary elBulli restaurant, the short version is it was run by Albert's big brother Ferran Adrià and closed in 2011. Albert also had an important role at elBulli and deserves more recognition for his work there than he actually gets. Most people refer to elBulli as Ferran's restaurant when in fact Albert eventually was the man behind many of its most famous dishes, like the liquid olive spheres.
Also read: An interview with Massimo Bottura
Just a little background information there, in order to set the record straight. All the elBarri restaurants are included in this guide to Barcelona's best restaurants, but they are in very good company with other exquisite places.
As I have visited Barcelona around 50 times during the last 15 years I know my way around parts of the city's restaurant scene. Having said that it's a scene you never get finished with, and there are many restaurants in town that I have yet to eat at and most likely will love. I can still guarantee you that all of my 25 recommendations are all well worth checking out. For most of these restaurants, you should make a reservation in advance.
Bon voyage, and bon appétit!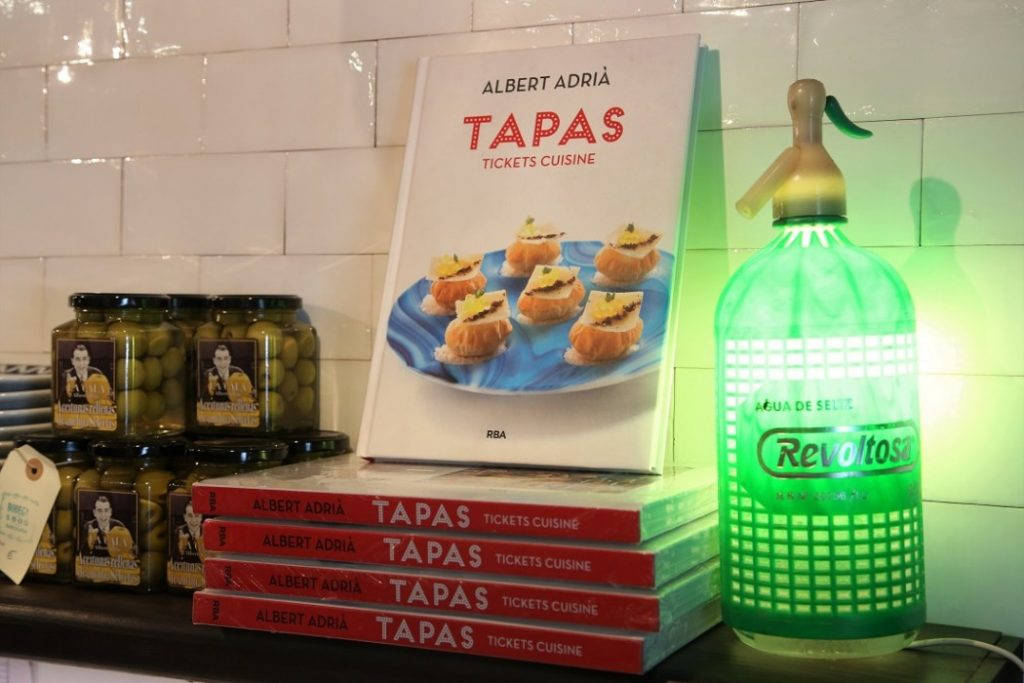 A culinary playground
Tickets (Avinguda Parallel 164) is Albert Adrià's adventurous tapas restaurant, the cornerstone of his elBarri project. I have been lucky enough to eat here four times and have left with a huge smile on my face each time. A meal at Tickets is unlike anything else. It's a gastonomic joyride, perfectly complemented by the circus/vaudeville theme that runs throughout the restaurant, from the colourful food trolleys to the staff's uniforms. The food matches the playfulness of the decor and is inventive, surprising and, most importantly, incredibly good.
Coming here you are presented with two options. First timers should let the staff put together a meal based on the quite large menu. If you have eaten here a few times though, you are better prepared to put together your own. Many of these dishes have become classics – such as the liquid olive spheres which I've craved at all my visits. They are just the tip of the iceberg though, and a meal at Tickets will be like a meal in culinary Heaven.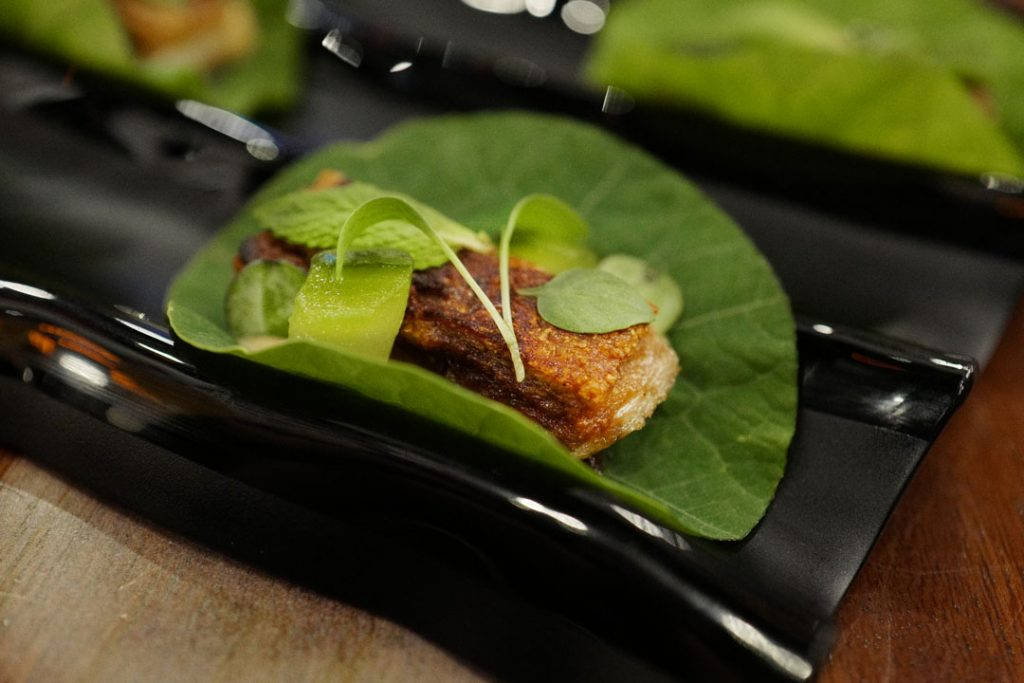 There is also a special dessert room. Not everyone gets to end their meal there, but if you are lucky they invite you. I have been there twice, and the experience makes you feel like a little kid, it's that much fun. The room looks like it was designed by Willy Wonka himself, and the desserts are of course wonderfully creative.
The head chef of Tickets is named Fran Agudo, and the restaurant has been awarded one Michelin star and is ranked number 25 on the prestigiuos The World's 50 Best Restaurants list. You have to book exactly two months in advance in order to secure a table, and I mean exactly two months. Be ready at midnight as the 80 seats disappear fast. Good luck!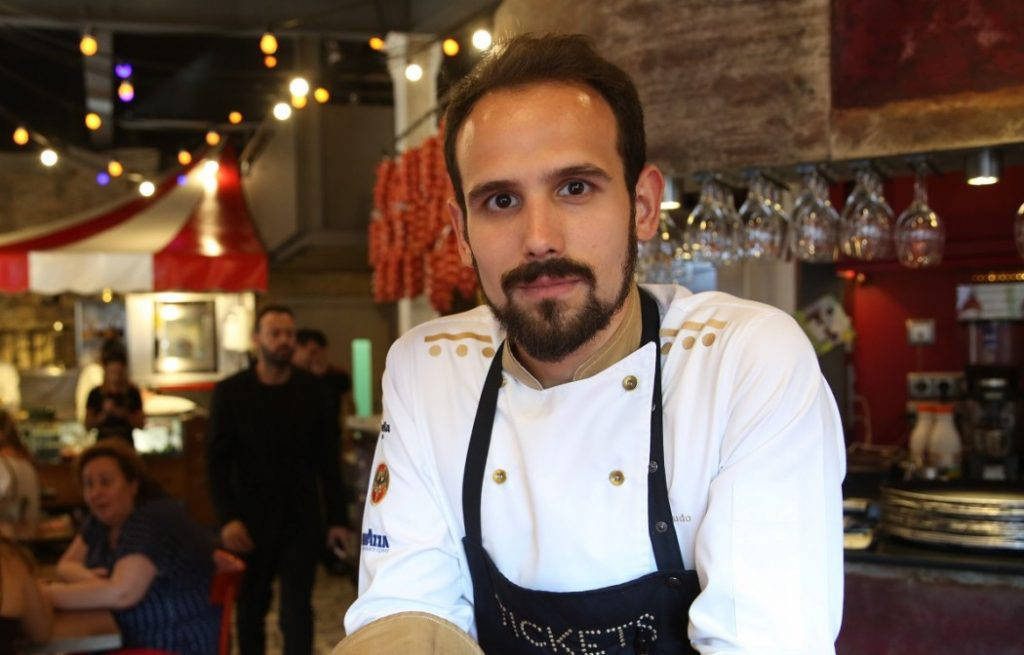 Vermouth and tapas
Bodega 1900 (across the street from Tickets) is Albert's vermuteria. A vermuteria is an old term that describes a place serving vermouth and finger food/tapas, kind of a relic of the past. Bodega 1900 is a tribute to an important part of Spain's culinary history, a place for high quality tapas. Here you'll eat some of the best hams that money can buy, wonderful anchovies and a lot more. It's a place to go if you don't get a table at Tickets. You should definitely book a table to get a seat, but it's not always full and it's possible to drop by and get lucky. It's also a nice place to have a vermouth before having dinner at Tickets.
An entire evening in the bodega is not necessarily more expensive than any other tapas restaurant, only better. I can assure you that a few good plates of food along with a vermouth or a glass of wine at Bodega 1900 will be a very pleasant and inexpensive experience. The head chef's name is Ferran Soler, and he can accomodate 60 persons at one time. As the restaurant is open from 1pm to 10.30pm the capacity is for a total of 130 people each day.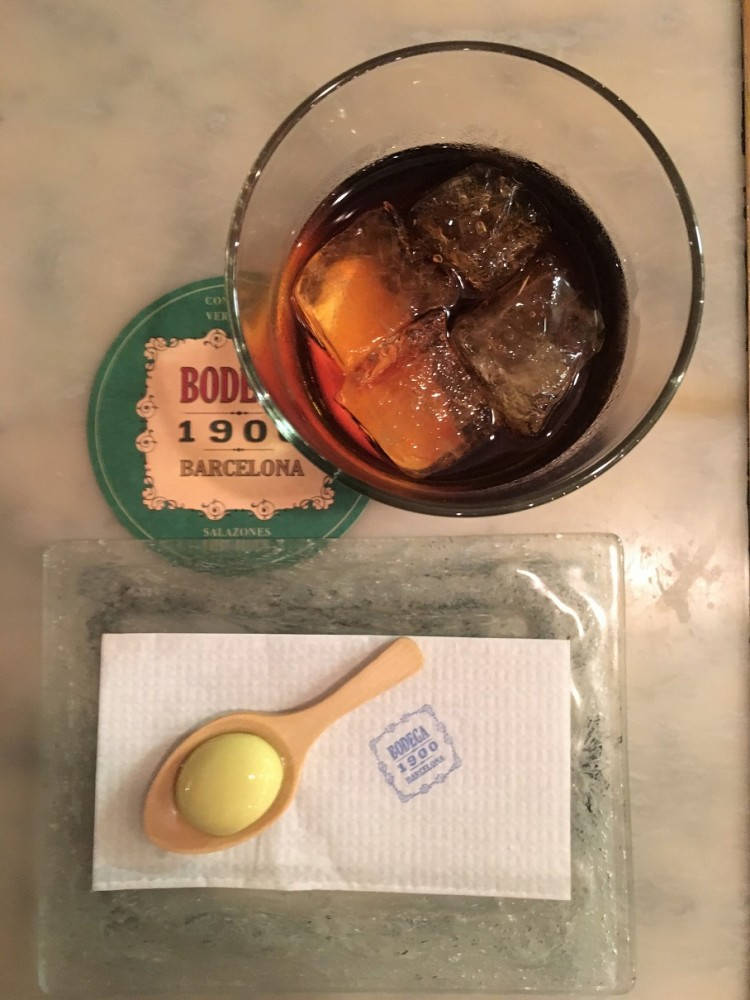 Nikkei excellence
Pakta (Carrer Lleida 5) is yet another of Albert's elBarri restaurants. This one combines Japanese and Peruvian cuisine which is called Nikkei cuisine, and although it's quite expensive it's worth every cent. I'll admit I haven't been there in a few years, but I have good reason to believe that head chef Jorge Muñoz has managed to make it even better now.
Last year my wife and I was lucky enough to be shown around all the elBarri restaurants, and when I spoke to Jorge he told me about how since I was there he had tried – and apparently succeeded – to further combine the two culinary directions. I had hoped to be back this summer, but unfortunately didn't make it. Soon though.
Pakta also has one Michelin star and seats 32 people. Because the restaurant space is quite flexible Pakta can accomodate up to 40 people at a time by juggling a bit. Still, you should definitely book in advance.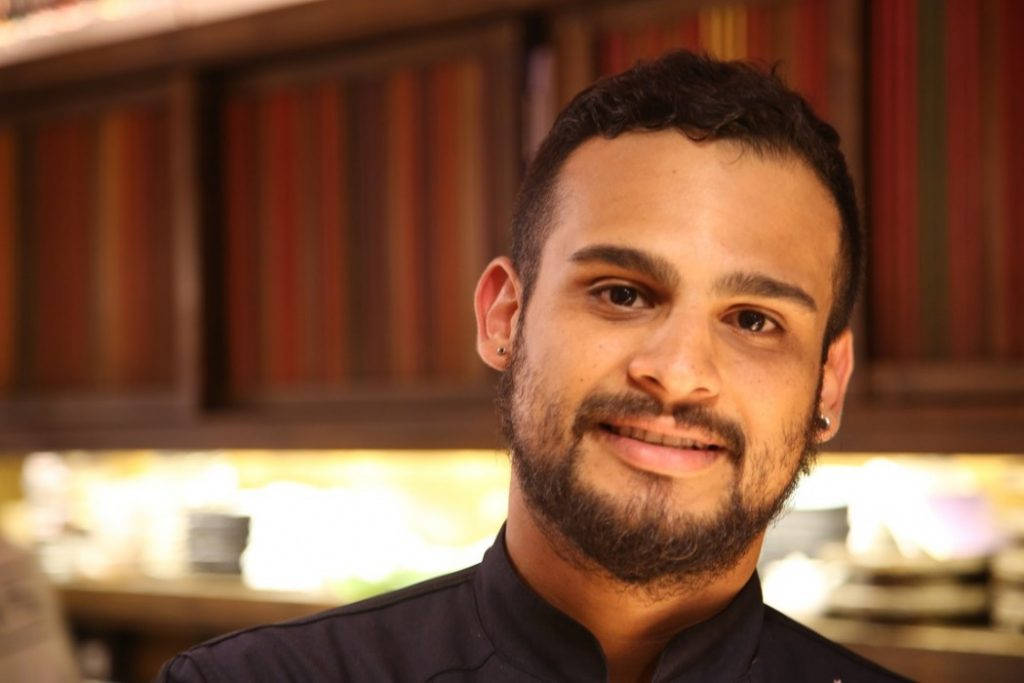 Mexican fine dining
Hoja Santa (Avinguda de Mistral 54) is one of two Mexican restaurants run by head chef Paco Mendez. Both this and sister restaurant Niño Viejo are parts of Albert's elBarri empire. Hoja Santa is basically about fine dining Mexican style. Paco elavates traditional Mexican food like tacos and ceviche, highlighting ingredients such as corn, beans and cocoa. The restaurant also runs a mean cocktail list which gives excellent pairings with the dishes. The food is creative and inventive, and Albert's liquid olive spheres are served here as well, these ones with chipotle flavours. Even though the restaurant should be labelled fine dining it's also about fun and not taking things too seriously.
Hoja Santa has been rewarded with one Michelin star, deservedly so, and has 48 seats. Juggling the tables around a bit, the restaurant can accomodate 52 guests. Be sure to book in advance.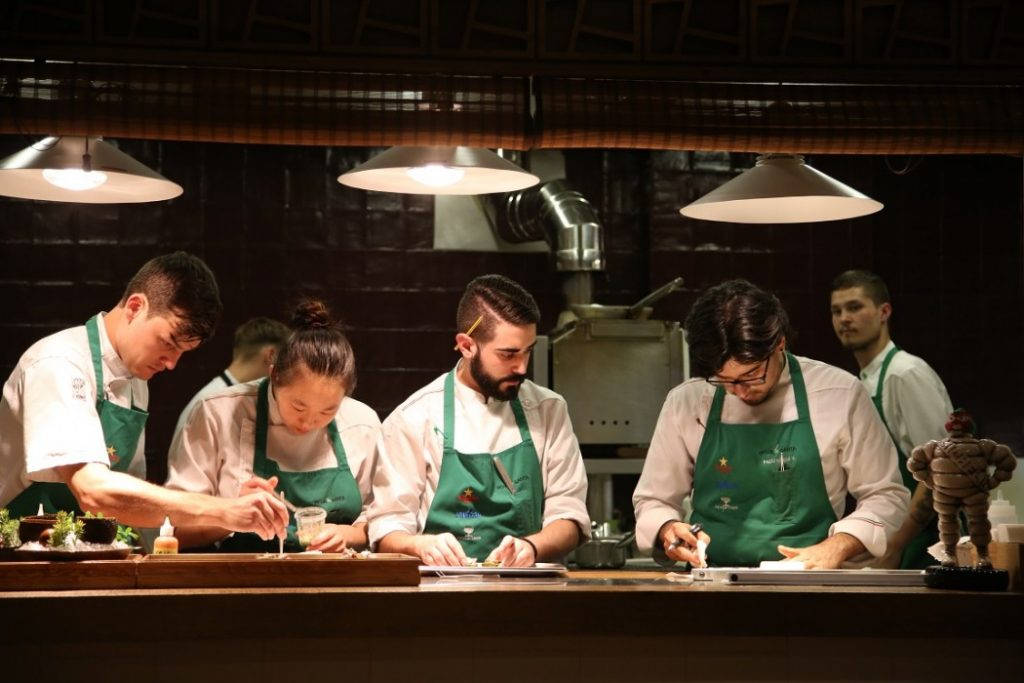 Colourful street food
Niño Viejo (Avinguda de Mistral 54) shares facilities with Hoja Santa, occupying the adjacent side of the restaurant space. Niño Viejo is more of a typical Mexican street food experience. The food is simpler than what you get in Hoja Santa, but no less tasty. You can pretty much expect the best tacos you've ever had, the perfect guacamole, excellent chili sauces, ceviche to die for, etc., etc.
Like Tickets this restaurant is a feast for the eyes. The interior is highly colourful, taking its inspiration from Mexican culture and daily life. There are TV screens showing what appears to be very bad Mexican game shows and soaps, wrestling memorabilia and equipment, sombreros and flowery tablecloths, along with the inevitable skeletons and skulls. Paco makes great food whether it's fine dining in Hoja Santa or street food here. And if you're thinking Hoja Santa sounds like fun, it's nothing compared to Niño Viejo. An important part of your visit here is just looking around and enjoying the surroundings.
Again, you should book a table in advance. With only 30 seats it's better to be sure than to just show up on a whim.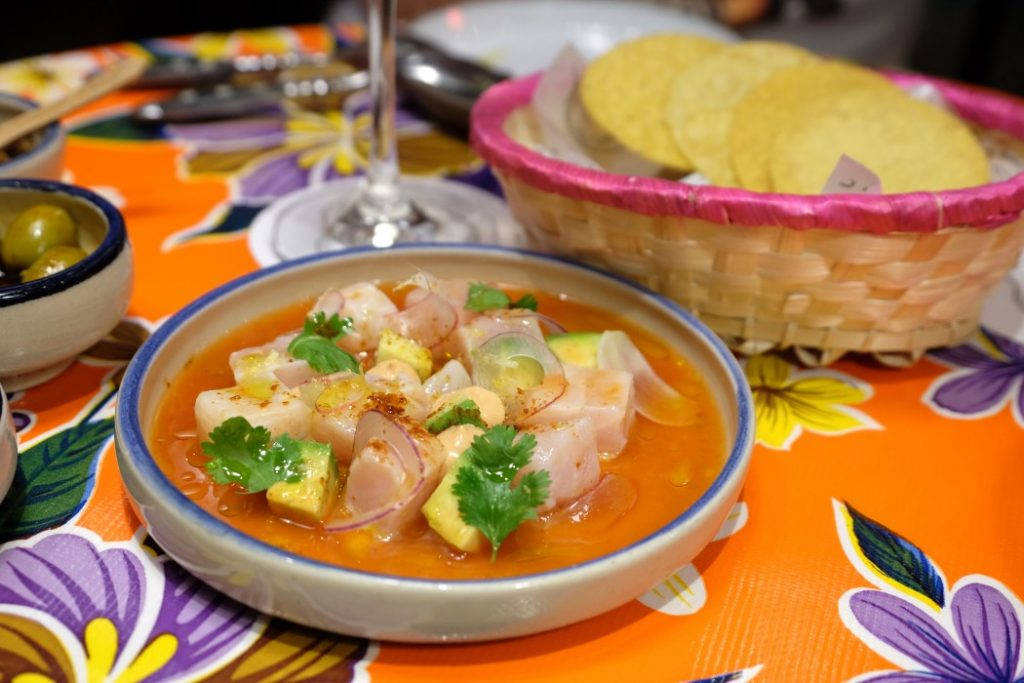 A groundbreaking restaurant experience
Enigma (Carrer de Sepúlveda 38-40) is the crowning glory and fullfilment of Albert Adrià's elBarri project, the final piece in the puzzle. His hope is that the restaurant has the potential to somehow make its mark on the restaurant world like elBulli did back in the day. What is certain beyond any doubt is that Enigma will give you a dining experience unlike anything you've ever had. Enigma opened in January so as of yet it has no Michelin stars and no position on The World's 50 Best list, but I'll be very surprised if that won't change soon.
It's very difficult to secure a table here as the restaurant only has 24 seats. When I was there in March the restaurant was only open for dinner, and with lunch serving on Fridays and Saturdays. I'm not sure but I think they run lunch every day now. Still, getting a table is no easy feat, but there is a waiting list so you can hope for the best.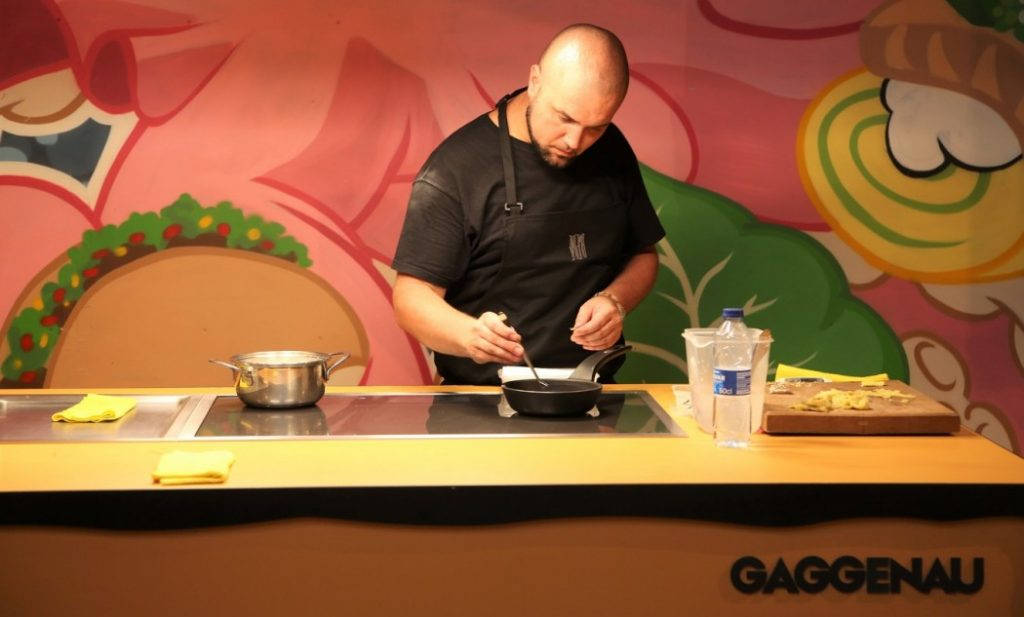 The head chef of Enigma is the wonderful Oliver Peña, a gentle soul that will serve you truly incredible food. When I interviewed Albert before the opening of Enigma he told me it would be all about wonderful flavours as opposed to elBulli which was out to provoke as much as anything else.
And if someone is able to help Albert perfect those flavours, it's Oliver. The pair have worked together for many years, and Oliver was the head chef at Albert's former cocktail bar, 41°. The restaurant's dishes are unbelievably tasty, and the fun part is that you can choose not to be told the dishes' contents. Let me assure you that your senses are sharpened dramatically when you're trying to decipher the dishes that are put in front of you. When the waiter tells you what they are after you've eaten, you'll probably be quite surprised. We identified a lot of the flavours and ingredients but far from all, believe me.
The actual restaurant experience – apart from the food – is also quite extraordinary. From the outside there is no way to know that you look at a restaurant. Behind darkened windows in what appears to be an office building lies one of the world's most inventive restaurants, and the only thing you see at the entrance is a pad to punch in a code. The code is sent to you in an e-mail when you book your table and is of course personal. No code, no entrance.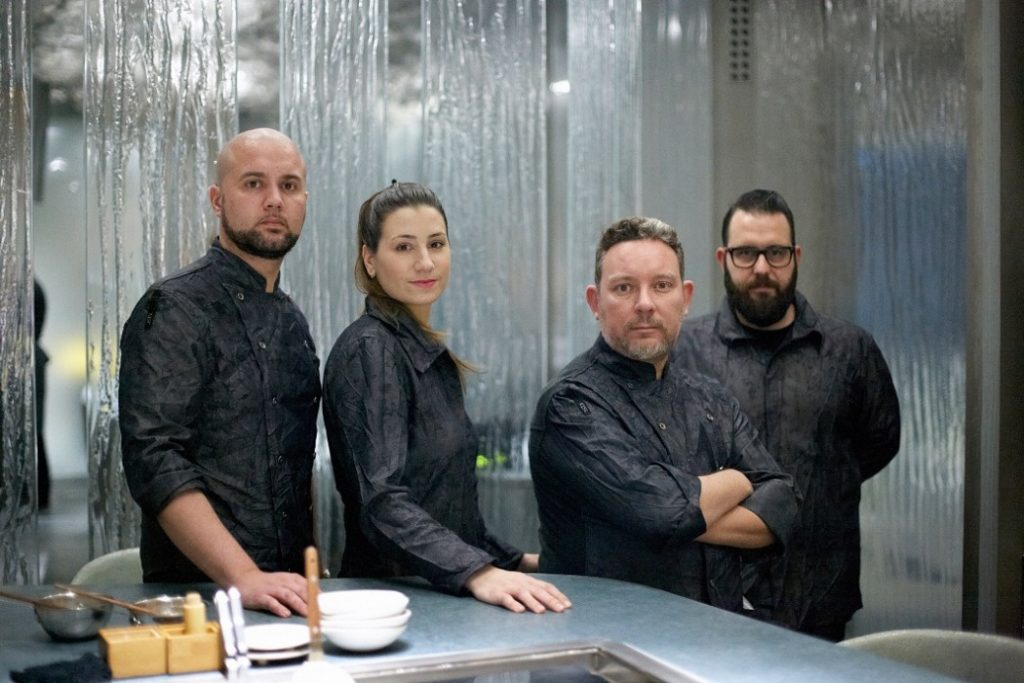 Once inside you are shuffled between up to seven different rooms, so don't make yourself too comfortable. Before you know it you are asked to move to a new setting. The guests don't necessarily eat in the same rooms or in the same order either. The only constant is the ending. After the desserts, the petit fours and coffees will be served in the bar which is the actual bar from 41°. It was moved piece by piece to the new location and looks exactly the same as before. Of course you may order cocktails or a beer to refresh yourself in the bar. This is also where you get the bill, and after you're done with everything you're escorted out through a discreet exit.
Guests are encouraged not to photograph the dishes served and not to publish them on Instagram or other social media platforms. For the most part this is respected and you'll find very few pictures around. As the restaurant's name suggests, the entire experience should be enigmatic and therefore surprising to the guests. If the restaurant will leave it's mark on the industry like elBulli did remains to be seen, but this is really quite something. Simply put, it's one of the more memorable restaurant experiences I've ever had.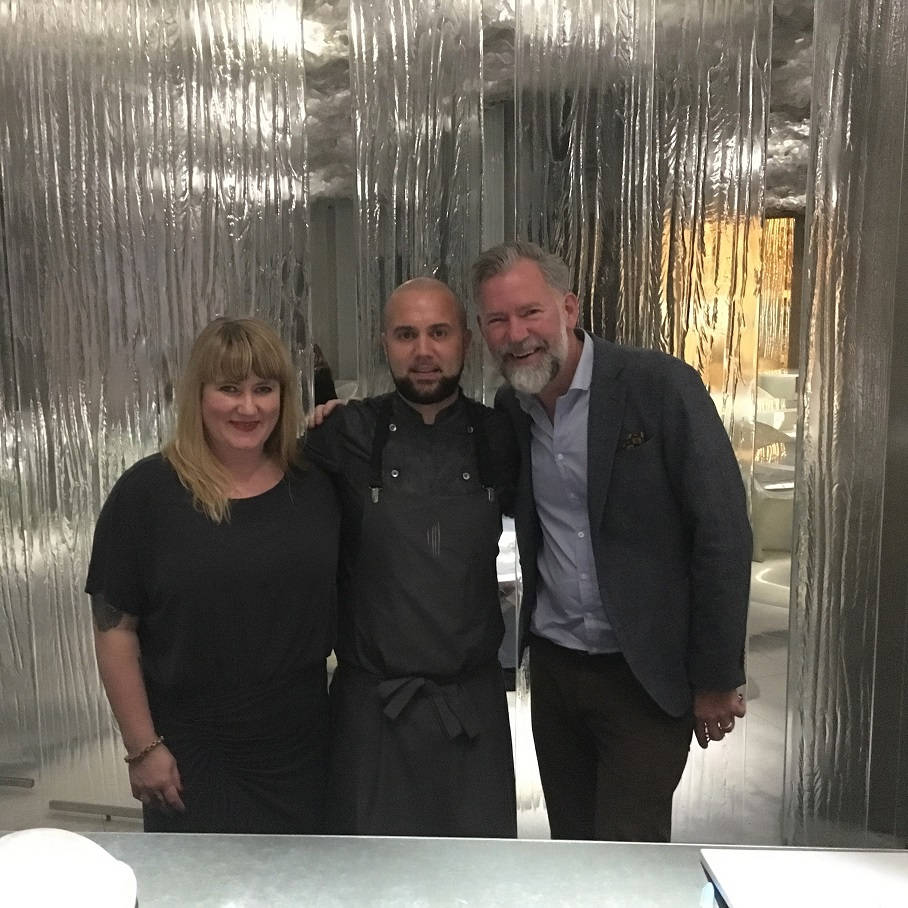 The best seafood restaurant
Estimar (Carrer de Sant Antoni dels Sombrerers 3) is an amazing seafood restaurant to be found in the labyrinthine El Born area. Although the entire neighbourhood has become something of a tourist trap, there are a few places worth checking out, and Estimar is the very best of the restaurants here. Well, at least I think it is. Head chef Rafa Zafra used to work at the Hacienda Benazuza restaurant in the elBulli hotel, and is also the head chef at Albert and Ferran's Heart Ibiza concept restaurant on the (in)famous Balearic island.
Estimar is quite expensive but well worth the money, and pretty hardcore in terms of shellfish and fish. The presentations of the dishes are simple, as are the preparation. I have never tasted anchovies as big and flavourful as the ones I got here, perfectly natural, of the sea. A special mention goes to the tomato salad which is one of the most beautiful dishes I've ever laid my eyes on. A fun thing about Estimar is that the seats and kitchen are almost one and the same, with a lot of cooking and preparations going on around you.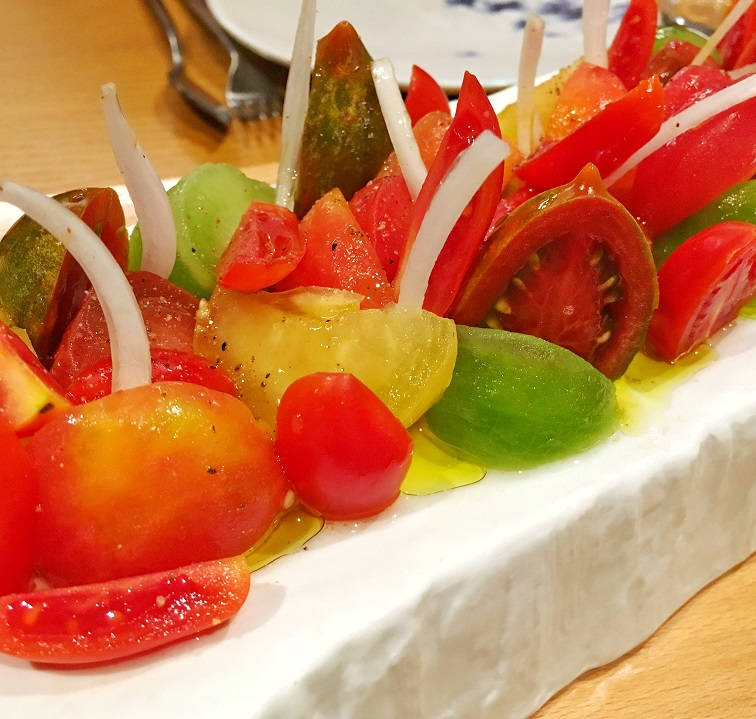 My neighbourhood hangout
Bar Brutal (Carrer de la Princesa 14) is probably the most famous natural wine bar in Barcelona with an astonishing selection. You'll find everything and anything here, presented to you by an extremely knowledgeable and forthcoming staff. Bar Brutal has become a sort of neighbourhood place for me and my wife because our hotel is just up the street from it. Although it's situated in the most touristy area you can think of surrounded by crap places, it's an oasis to be cherished.
When we arrive we are greeted with big smiles and kisses on the cheeks, and things like this makes the experience so much nicer. There is a genuine friendliness to the atmosphere at Bar Brutal, and even when eating elsewhere we still try to visit for a glass of wine from the extensive list whenever possible.
Not only do they have an unbelievable wine selection at Bar Brutal, their food is great too. That hasn't always been the case, but this summer we ate some very good food here. There is a porchetta sandwich to give an arm and a leg for, a creamy brandade-like cod and potato dish to wet your palate and other small and tempting dishes, as well as excellent charcuterie and a terrific cheese selection.
Good food, good wine, good people – Bar Brutal has it all!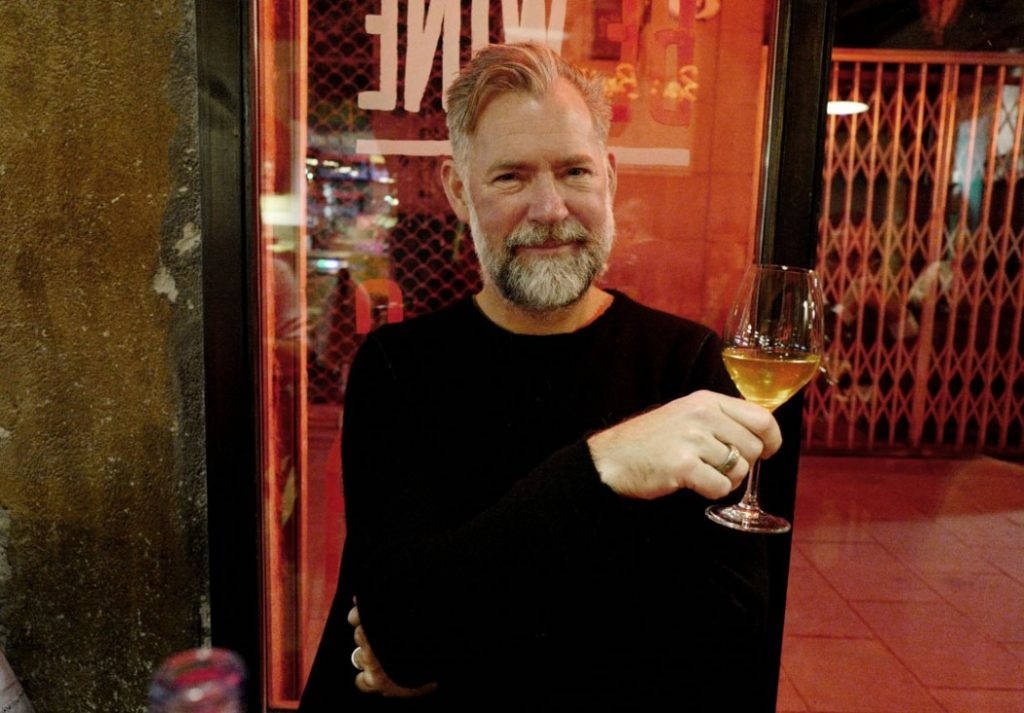 Catalan style Michelin food
Disfrutar (Carrer Villarroel 163) is run by three chefs who used to work with Ferran and Albert Adrià in elBulli. Mateu Casañas, Oriol Castro and Eduard Xatruch first opened the wonderful Compartir restaurant in the old fishing village Cadaques (my summer paradise) and a few years later opened Disfrutar in Barcelona. Disfrutar has been rewarded with one Michelin star for its exciting food, and I have eaten there twice, before and after the star. Both experiences were amazing.
The restaurant goes a long way in honouring Catalan food traditions and you can choose between three menus. There is no à la carte. On my first visit I enjoyed a total of 27 dishes, on my second a few less. Of my two visits the last one which was about a month ago was the best. The kitchen have progressed quite a lot and the food was even more interesting and tasty than the first time around. Of something like 20 dishes there was only one, a piece of salmon, that wasn't to my taste. It still looked amazing, served on the bones. The beautiful interior should also be mentioned. You become happy in such beautiful surroundings alone, and when you're served some truly beautiful dishes as well, life is pretty good.
This is what I call a Michelin experience, and not only that. Disfrutar is, as they say, "bubbling under", on The World's 50 Best list at a current number 55.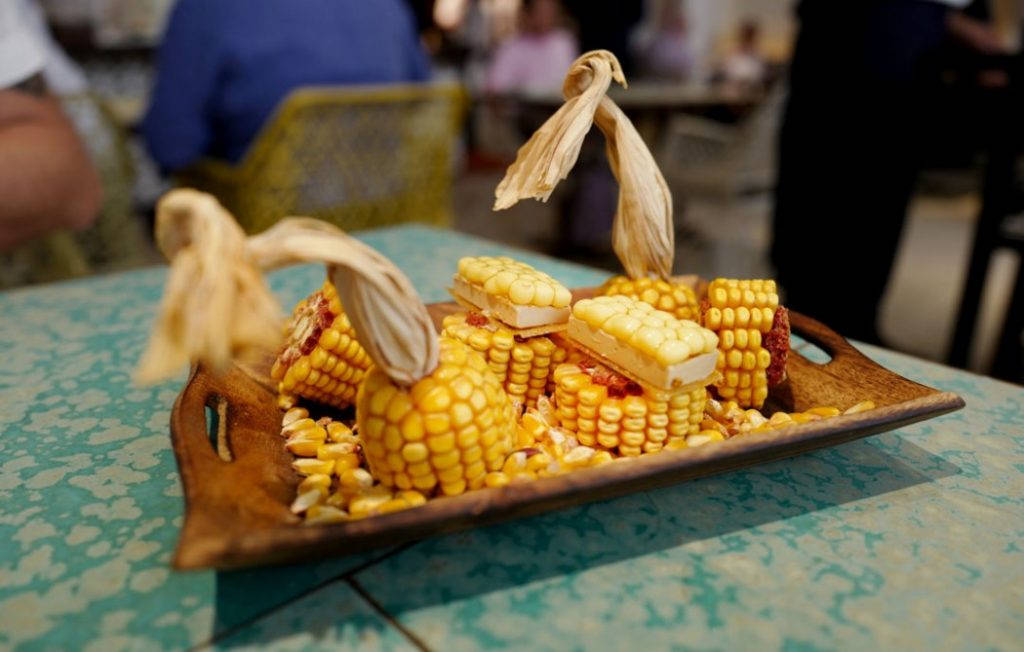 Challenging but super tasty
Dos Palillos (Elisabets 9 i Raval) may be one of Barcelona's more demanding high quality establishments, an innovative one Michelin star Asian fusion restaurant. Head chef and restaurateur Albert Raurich is deeply fascinated by the sea and serves you sea urchins, sea cucumber, jellyfish, different shells and different kinds of seaweed along with other unusual food stuffs, but it's all beautifully prepared, tasteful and delicate. There is a bar menu to choose from, but for the full experience you should go with one of two menus that differ in size.
Of my two visits, the first one was really strange and quite challenging. I really struggled with some of the seaweed and shell dishes, but a tiny piece of raw chicken (there is one particular part that will not make you sick) turned out to be surprisingly good. My second visit was an undisputed joy, with slightly less demanding dishes.
Albert Raurich was head chef at elBulli for 11 years, so he knows what he's doing. Also, I should note that not everything is as strange as you might think, quite the opposite actually. The flavours are wonderful throughout the meal, and not everything is from the sea. A visit to Dos Palillos is a feast in every way, but it might not be a place to visit if you fancy TGIF or McDonald's. In that case, you should probably stick to the restaurants on the nearby La Rambla.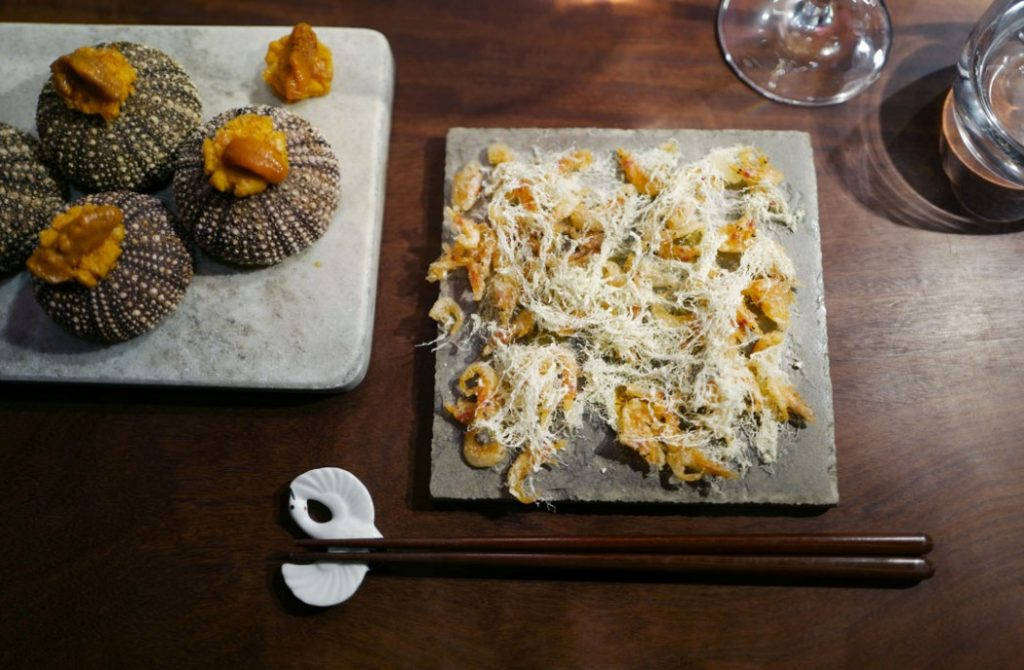 Dishes from Heaven
Dos Pebrots (Carrer del Dr. Dou 19) is Albert Raurich's new restaurant, just around the corner from Dos Palillos. The focus here is not on seafood, but on historic dishes. Although there are a few strange ingredients and cooking methods being used here too, this is a much more accessible restaurant with a large à la carte menu to choose from. If you prefer, you can also have the staff put together a menu based on your preferances and wishes.
The menu is printed on a large A5 sheet and lists each dish with its name, the ingredients used, cooking technique, the history behind it, what utensils you'll need to eat it, along with its price. There are a lot of exciting dishes to choose from, but reading the menu is fun in itself and you should spend more than just a few minutes doing it. The actual food is of course the most important, and it's amazing. A plate with cured fish is truly memorable, as are the kebab and the omelette, both of them not quite what you're used to but super tasty. I've only been here once, but I'll soon return. Count on it.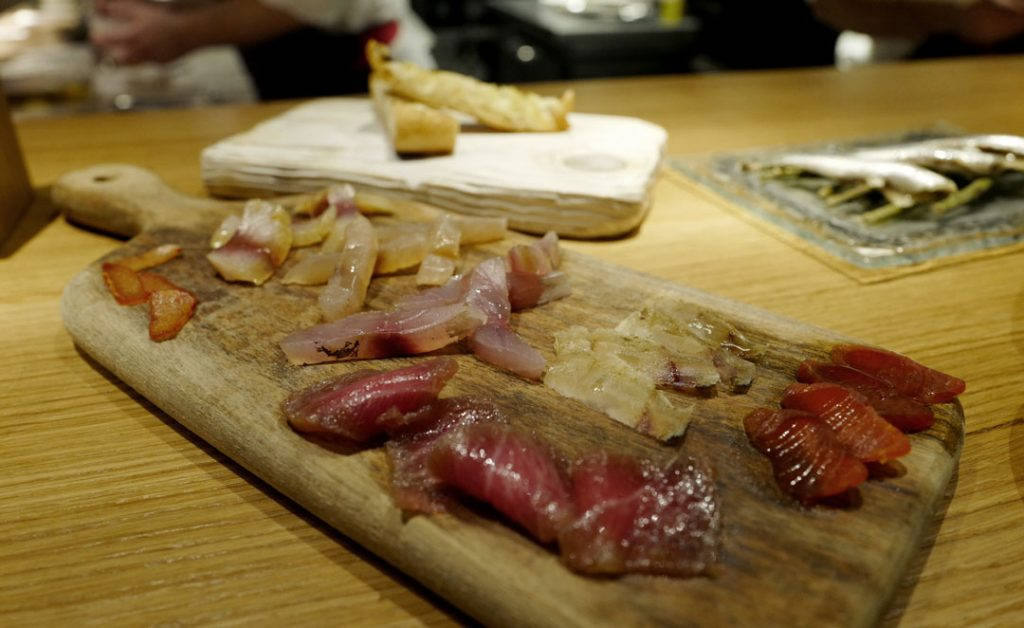 The fishlover's choice
El Racó del Mariner (Port Forum, Carrer Port Esportiu) is off the beaten track, but one you should look up if fresh seafood is your thing. The restaurant recently moved from its previous Barceloneta location to Port Forum further away, outside the city centre. The thing about this place is that it's a local sort of secret where the fishermen of Barcelona and their families go to eat. That pretty much guarantees the high quality of the produce. This is a place strictly for lunch. Or breakfast. It opens at 8am and closes at 6.30pm.
Whatever is in season and whatever has been caught that same morning is put on the table. The best shells, shellfish or fish imaginable, the best rice dishes like paella or arroz negra, everything prepared with the utmost care and presented in a simple manner. At this place the produce speaks for itself, and needs no fancy presentation. The price level is suitably sympathetic too, but try not to act as a "loud" tourist when eating here. This is the locals' own restaurant so behave respectfully.
Also, you MUST book in advance. This is a very popular place.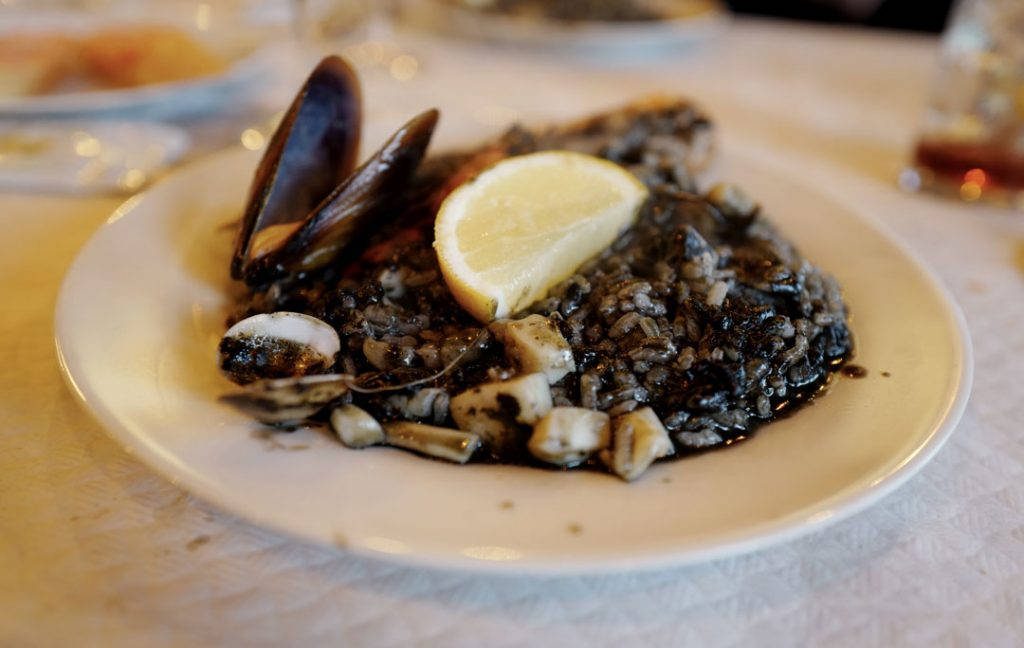 Burgers and gin
La Royale (Placa del Camp 5) is simply a burger joint but not just any burger joint. This little restaurant serves gourmet burgers to be eaten with a knife and fork, made with seriously good beef, and specializes in pairing them with a great selection of gin tonics. Trust me, the combination is fantastic. The man behind La Royale is called Paco Pérez, and he's actually good for a total of five Michelin stars for his other restaurants, among them Miramar in Llança (almost on the French border) and the Enoteca restaurant in Hotel Arts in Barceloneta.
The restaurant lies in the hills in the northern part of town, close to Parc de Güell, so you should take a taxi. You can then walk back down and rid yourselves of at least some of the calories you've had.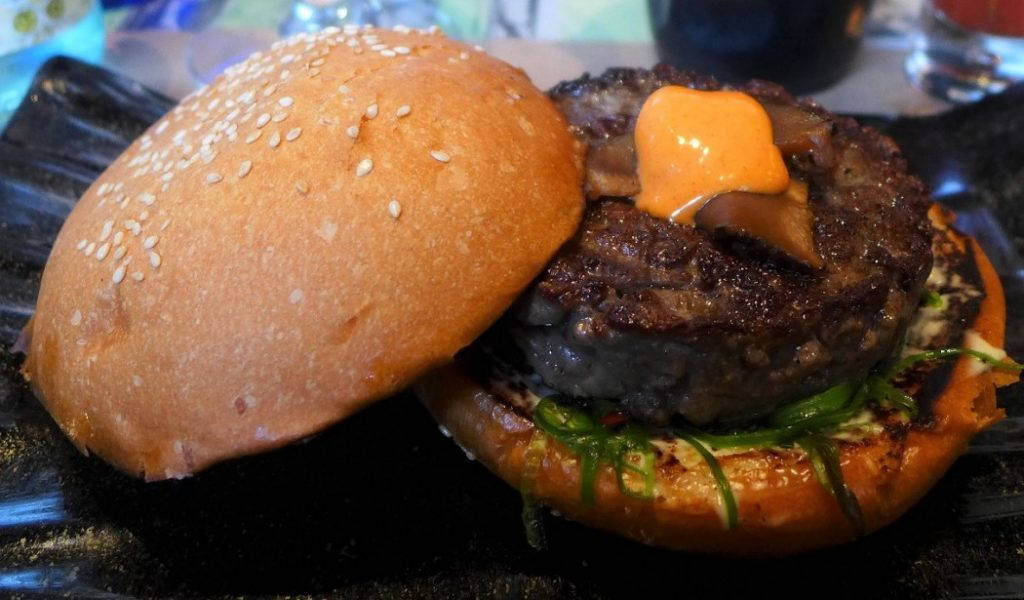 Local excellence
Joanet (Plaza Sant Agusti Vell 6) is a small family run restauraunt only open for lunch. There are just four outside tables and they are hard to get, but more than enough space inside. The food is simple but made from the best produce, mostly consisting of tapas and smaller dishes. I've been to Joanet several times and the food always makes me happy. This summer I had some wonderful tellinas (tiny shells prepared in olive oil, garlic, parsley and, in this case, a lot of pepper) and pulpo a la gallega (Galician style octopus) that was to die for.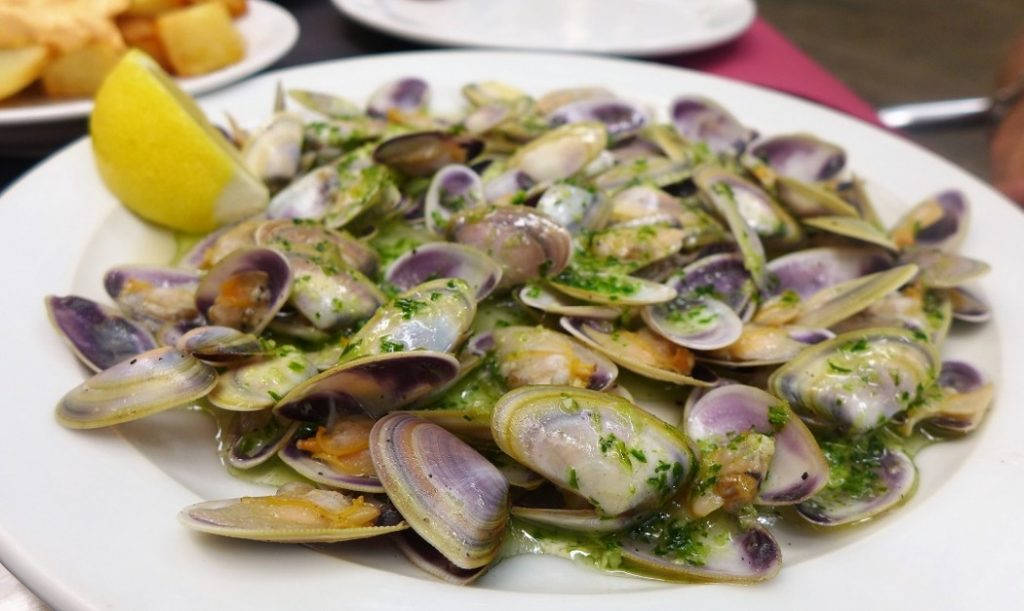 Tasty and cheap Asian
Mosquito (Carrer dels Carders 46) is a tiny restaurant that focuses on Asian food of a certain variety. You'll get phô, dumplings, noodles, crispy duck and a lot of other tasty dishes, along with artesan beers and a few simple wines to choose from if you prefer that. This is the place to go when you want different flavours than the Spanish ones and a great one at that. It's also really cheap and good value for your money.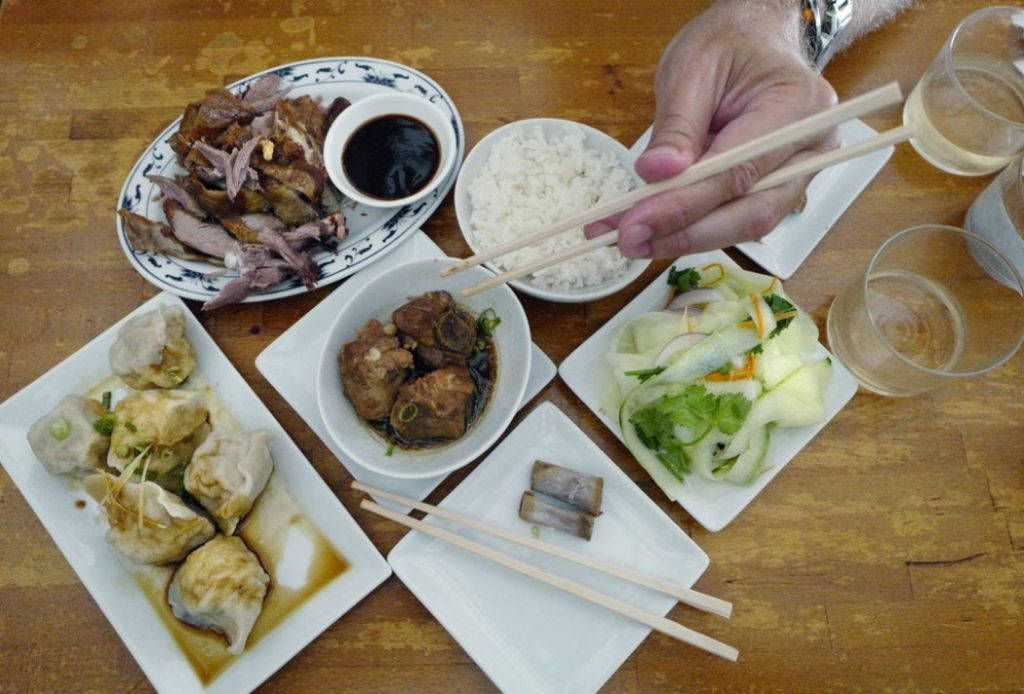 Hole in the wall
Pastrami Bar (Carrer de Rera Palau 4) is another tiny place, a hole in the wall with two outside tables and a few seats inside. They are partners with the good people of Rooftop Smokehouse, an Eixample outfit famous for their smoked products where we enjoyed a fantastic seafood boil this summer. At Pastrami Bar you're served excellent pastrami sandwiches (of course), mackerel, fermented cabbage, sauerkraut, great sourdough bread and similarly tasteful and simple food. The surprise comes when you enter the fake refrigerator door and discover one of Barcelona's coolest cocktail bars, Paradiso. Good times to be had, I promise.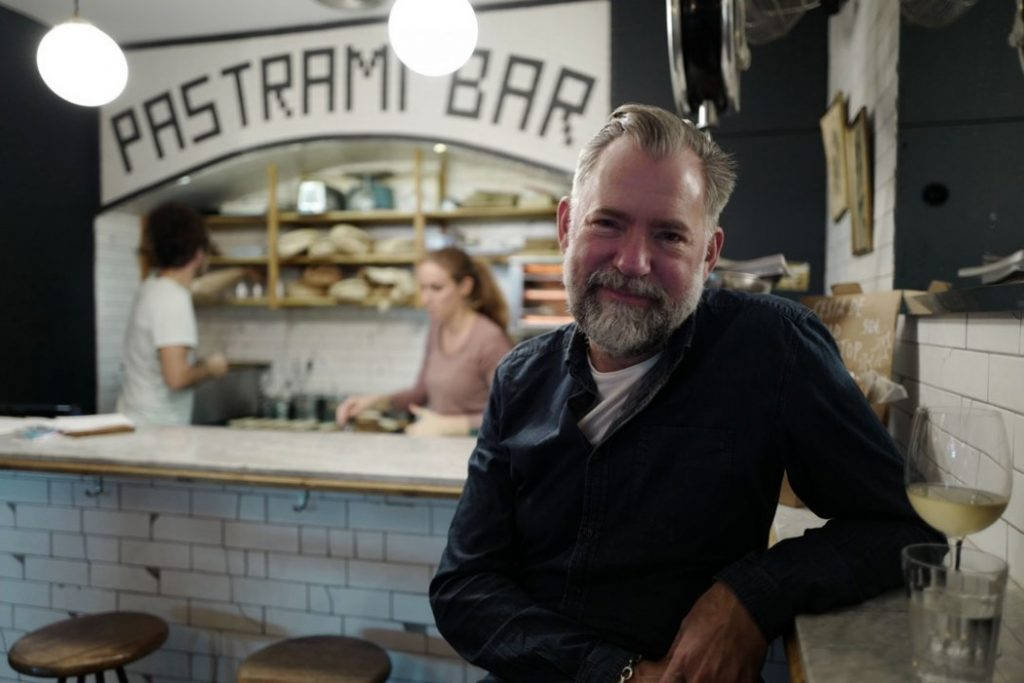 Historic recipes
El 300 del Born (Plaça Comercial 12) is a restaurant inside the now refurbished market hall in El Born where an archeological museum is located. It's owned by the beer producer Moritz, and specializes in old Catalan dishes, many of them several hundreds of years old. The menu is quite exciting and although I've only eaten here once I can highly recommend it. There is also a specially brewed beer called Born 17.14 that you should taste.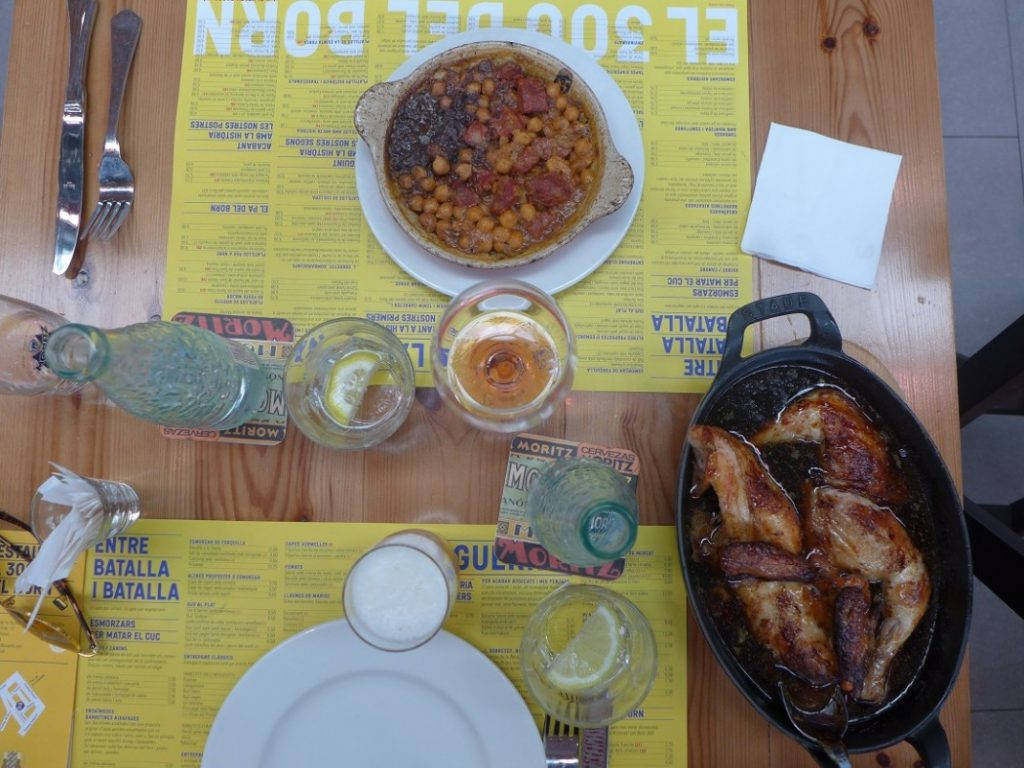 A French oasis
En Aperté (Carrer Lluís el Piadós 2) is a French winebar on a small plaza in the outskirts of La Ribera, away from the tourist hordes that roam El Born. It's very nice both outside and inside, and they serve killer charcuterie, cheeses and a fabulous rillette. Simple, but very good, a place to visit when you're not that hungry but just want a snack and a nice bottle of wine.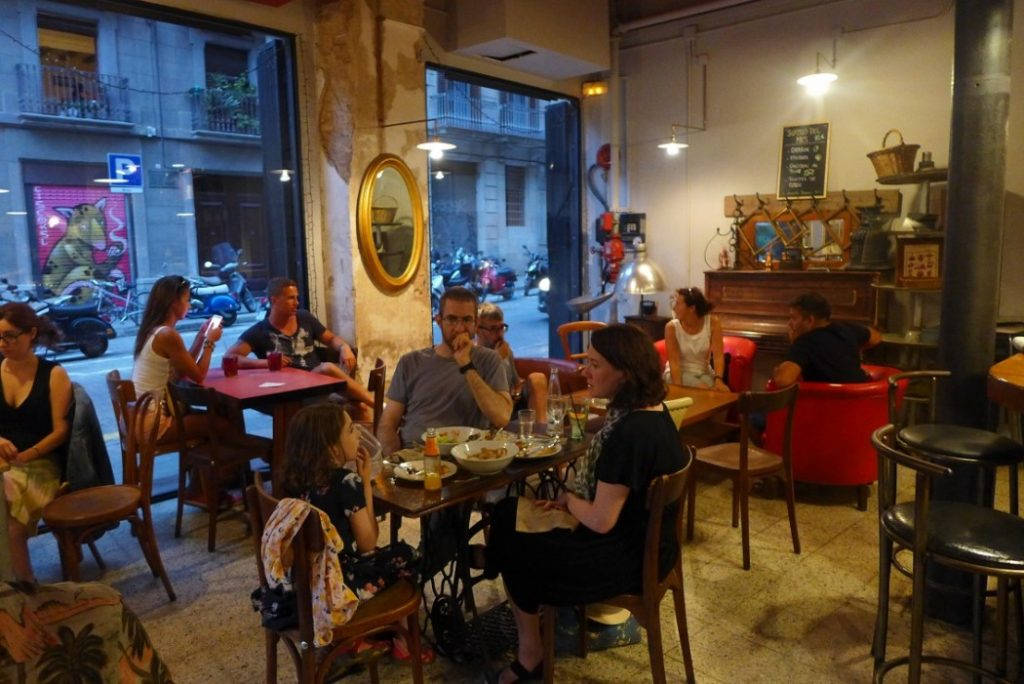 Asian excellence
Elephant, Crocodile, Monkey (Gran Vía de les Corts Catalanes 700) is situated inside the hotel Casa Bonay. I had a meal at their pop up lunch restaurant Têt last summer in the same space. Têt highlighted the Vietnamese influences of the restaurant menu which is described as South Asian cuisine with the best Mediterranean ingridients. Head chef Estanislao Carenzo serves Thai currys, Vietnamese spring rolls, Chinese dumplings, Korean kimchi and on and on, of the best quality. The super trendy hotel also houses a branch of the wonderfully hip Satan's Coffee as well as the beautiful cocktail bar Libertine. I haven't yet been there for drinks, but hopefully I will soon.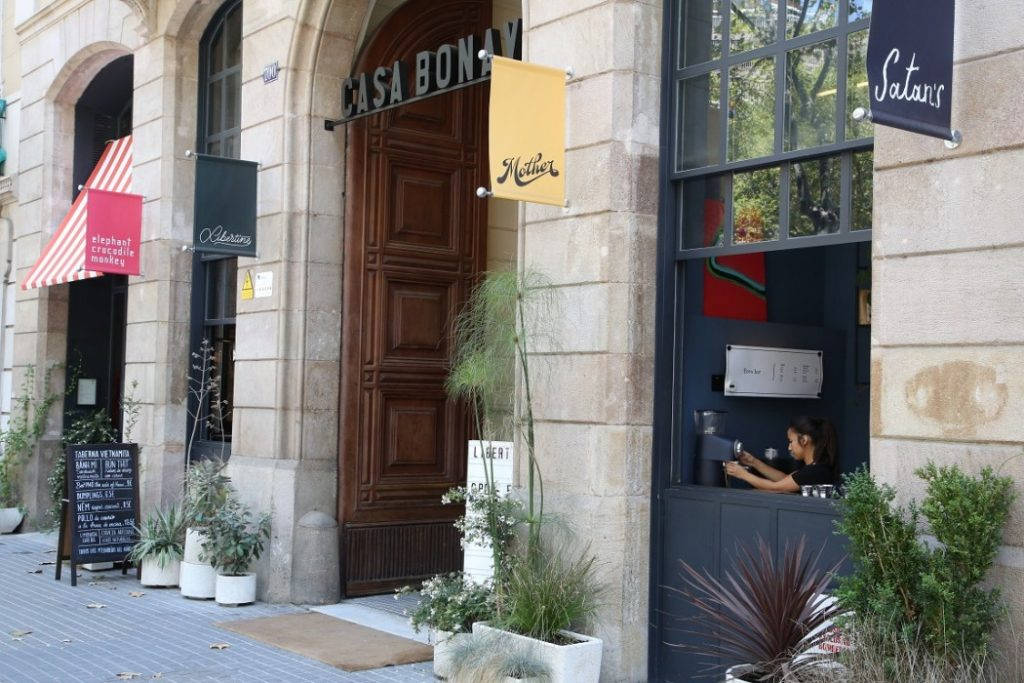 Mouthwatering food
Suculent (Rambla del Raval 45) is run by the famous chef Carles Abellan who is known for the Bravo24 restaurant inside the W Hotel, Tapas 24 and other places. You'll find Suculent in one of the shabbier parts of Raval, but no matter. This is a fantastic restaurant serving excellent oysters, beef tartar on bone marrow, ribs and other mouthwatering dishes. I've been here a number of times and always left happy.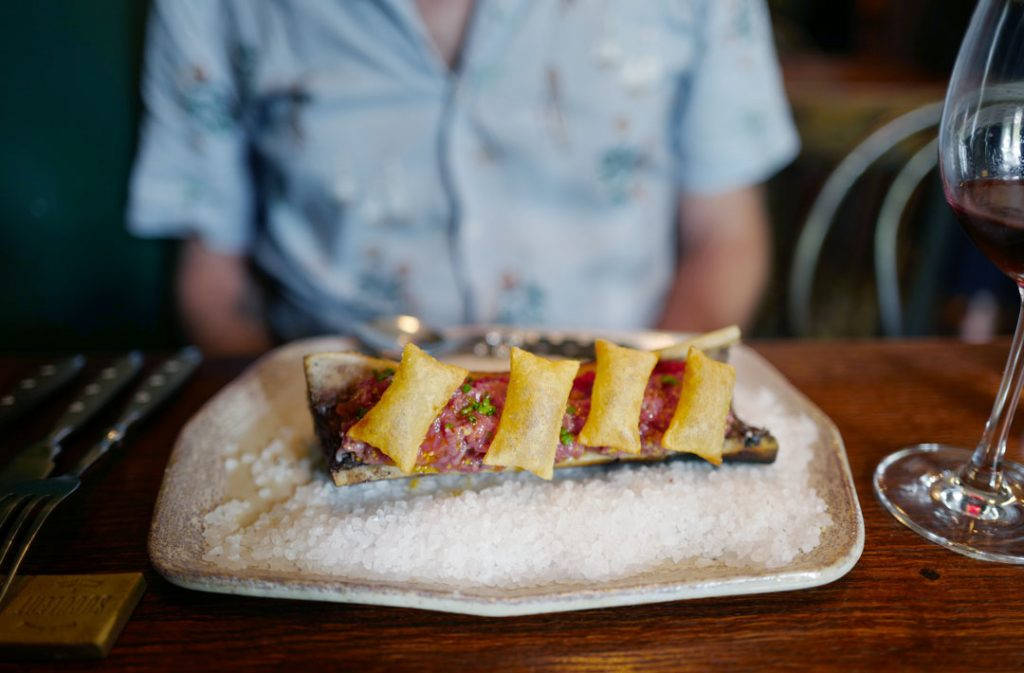 Traditional homecooking
L'Antic Forn (Pintor Fortuny 28) is a restaurant I've only been visiting for lunch – several times – with three course meals at around 15 euros. Last winter was the first time I'd been there in quite a few years but the quality was the same as always. This is the kind of traditional Raval place that doesn't change very much and still serves excellent, flavourful homecooking.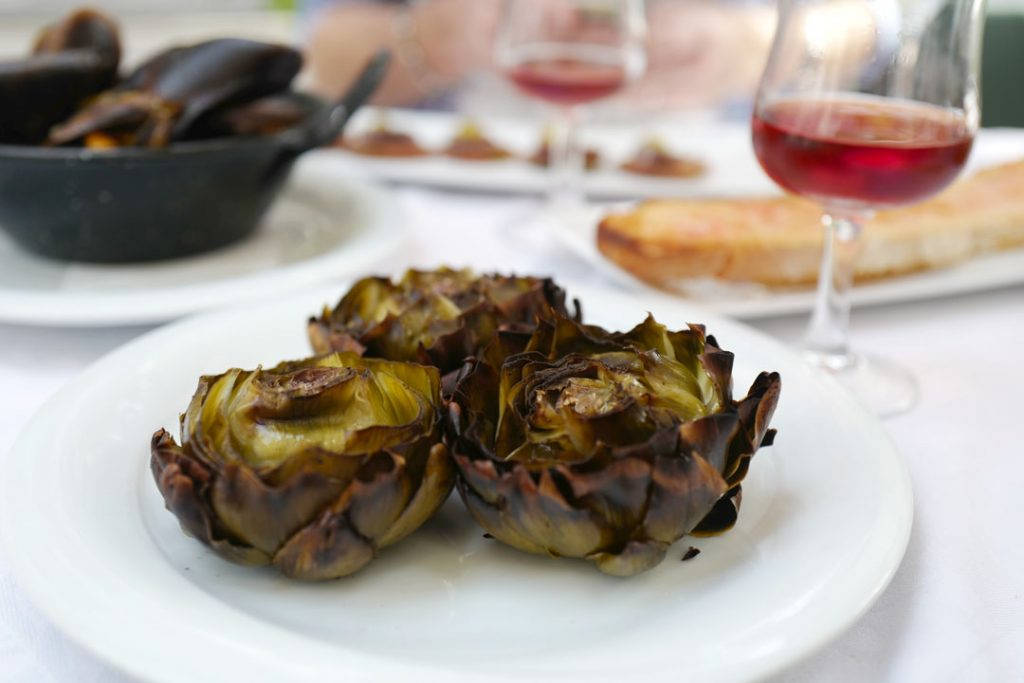 Smoky perfection
Caravelle (Carrer del Pintor Fortuny 31) is another Raval establishment, more on the hipster side, with an adjacent microbrewery and its own smokehouse. The restaurant serves excellent bone marrow that has been smoked for a smashing five hours and are worth a visit alone, fat and juices dripping. The ribs are amazing too, and they have rotisserie chicken which I have yet to taste. This summer saw my first visit to Caravelle but I'm sure to come back, for the chicken, for the bone marrow and well, everything. It's a really cool and laidback kind of place, and I instantly liked it.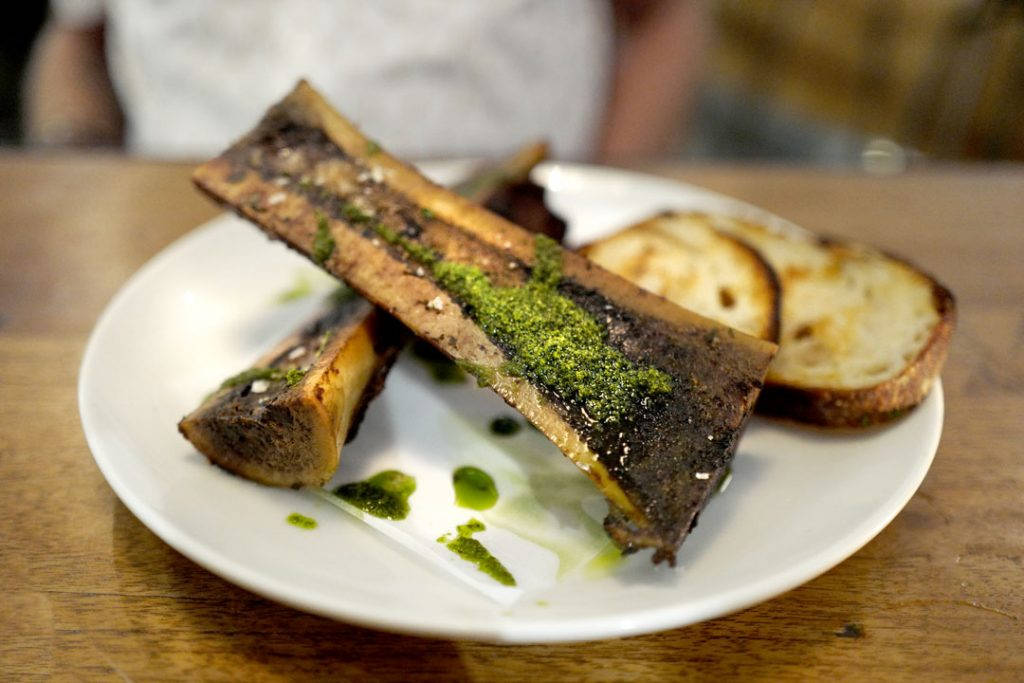 Natural wines and great food
Gresca (Carrer de Provença 230) is both a winebar with very good food and a restaurant with a set menu. The place concentrates on natural wines and has quite the selection and a very knowledgeable staff. I have only been to the winebar where I had some excellent small dishes (among them an eel sandwich to die for) but would love to try the full menu on my next visit.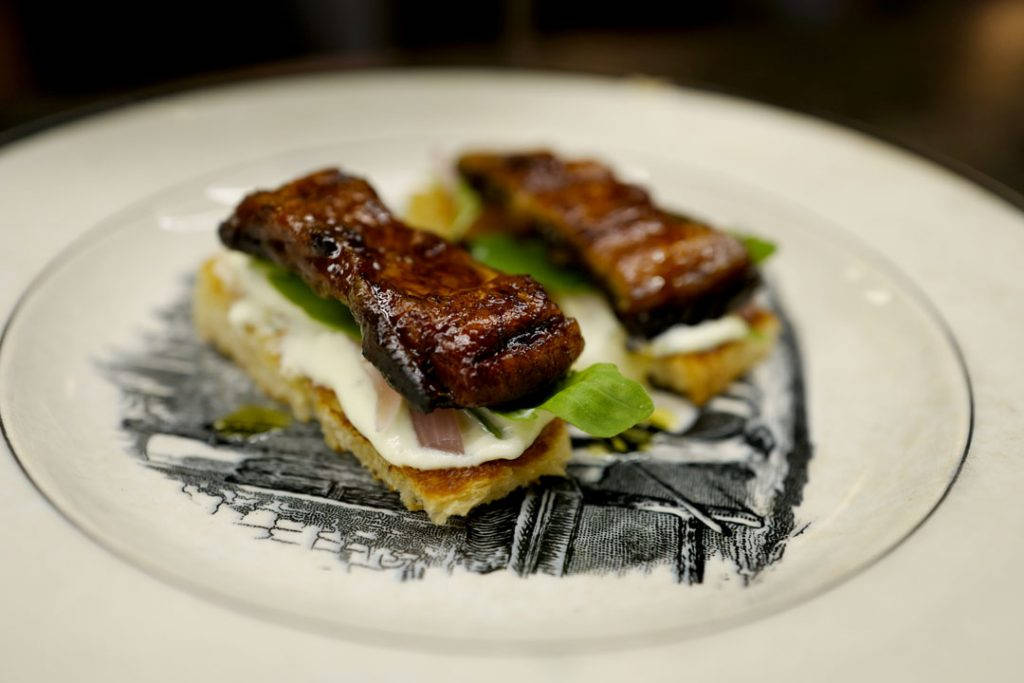 Orange is the new cuisine
Nobook (Carrer de Provença 310) is a concept restaurant run by Iker Erauzkin who is also the man behind the nearby restaurant UMA. You should think Nobook would be a lot of show and not very interesting food as everything here is painted orange, and the chefs and staff is all wearing orange prison uniforms like they do in Orange Is The New Black. I was surprised to find that the food is amazing, and the chefs are excellent. They do put up a show, but it's a good one, and the focus is always on the flavours and the beautiful presentations. A great place that left me wanting for more.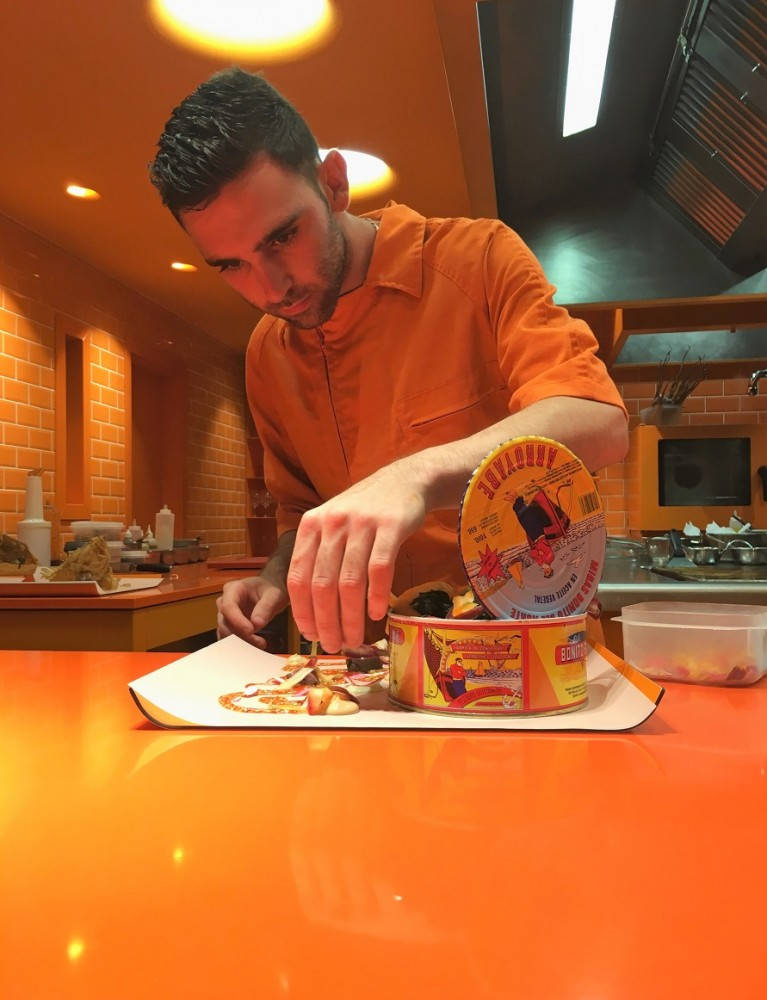 Barcelona's best breakfast
La Torna (Carrer d'En Giralt el Pellicer 12) is located inside the Santa Caterina market and is the place to go for the best breakfast experience in Barcelona. Very rarely do I not eat here when in town. It's closed on Sundays, but as for the rest of the week, this is where you'll see me having breakfast. La Torna is a lively place, shared by local residents and tourists alike, and most clients are seated around the bar with stools on three sides. The fourth is reserved for the kitchen. There are also a few outside tables, but if you sit there you'll miss all the fun.
I don't normally consider watching other people work to be entertainment, but to observe the female servers (who basically run the place) and the male cooks work like hell every morning is nothing short of spectacular. They perform a kind of "dance", or you could at least say they work in a ritualistic manner. The heat is literally on here all the time as customers come and go, many of them in a hurry on their way to work, others there for a more leisurely breakfast. But there is a speed to the proceedings and a special kind of atmosphere that is wonderful to watch. The staff may be in a good mood or in a bad mood, joking around or putting up grumpy faces, but they're all great personalities.
After all these years it's difficult for me to have breakfast any other place, and what I have are usually a few bocadillos (from their own bakery next to the restaurant/bar), freshly squeezed orange juice and the best café con leche in Barcelona.
La Torna is open for lunch and throughout the day, serving some very tasty warm dishes like their excellent albóndigas con sepia, but to me this is first and foremost a place for breakfast.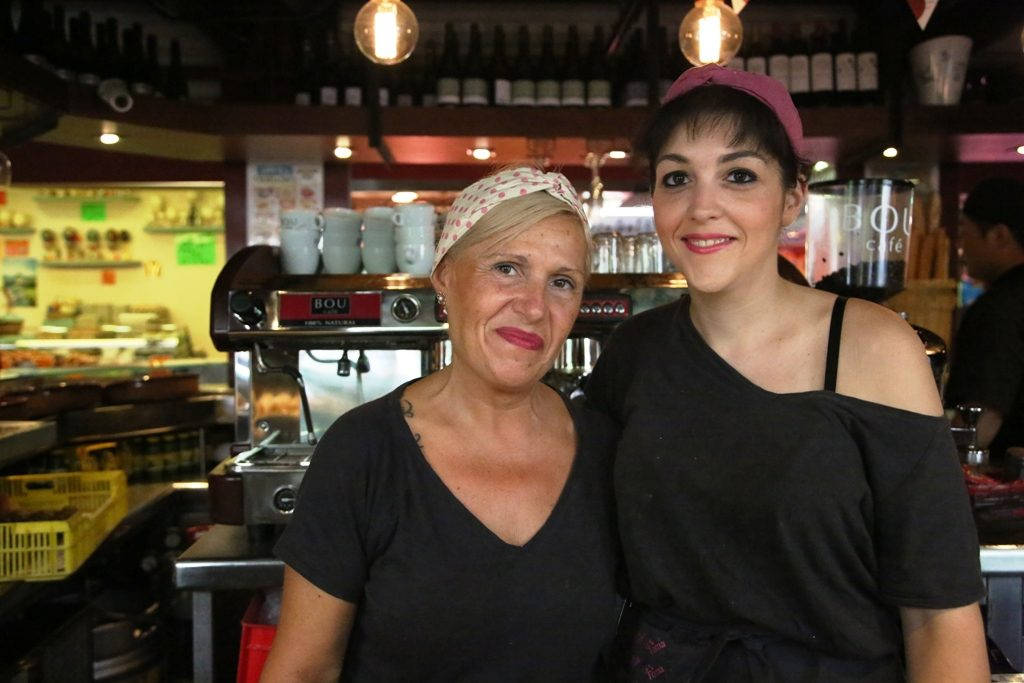 Also check out: Summer madness – a playlist in Spotify and Tidal with the best summer tunes